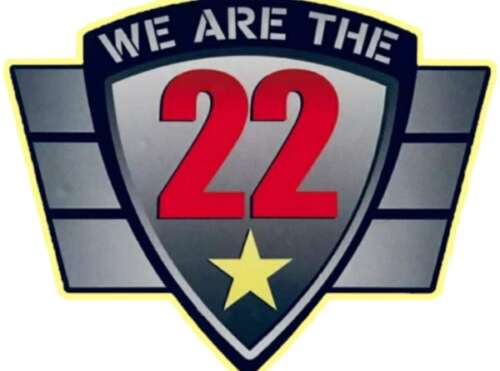 We are the 22
Empowering veterans to combat veteran suicide on the front lines through peer-to-peer intervention, to facilitate a path forward through recovery oriented resources, and to advocate to improve resource access and quality.
Nationwide, 22 veterans lose their lives to suicide everyday. We hope to change that statistic to zero through peer mentorship between veterans.
Where it All Started
What we do
Our Veteran Suicide Response teams are trained in ASIST, and SafeTalk, and also receive in-house training, part of which includes material consulted from Dr. Irving Kuo, then Chief of CAVHS Mental Health Department. Not only that, but we are currently poised to have 4 certified ASIST and SafeTalk Suicide Prevention Trainers in our ranks who will then gladly begin giving this training to our Communities. We are certifying our Responders in CPR, tourniquets, and Narcan use as well.
When we are notified of a Veteran in Crisis in the state of Arkansas our responders do the one thing that no one else does. We drop everything and actually go to that Veteran. We talk them down, and even take them to the VA ourselves because let's face it, the reason we are so successful is there is no one better to send in to save a person who is in the worst moment of their lives, than someone who has been there, fought those battles,
And won.
Founded in May, 2017.
We have responded to over 300 veterans in suicidal crises. We have grown from 8 veterans volunteers to more than 50.
Values & Culture
WAT22 is not a social club or veterans organization, though we do socialize and are largely made up of veterans. We're not a group that just has big hearts and grand ideas for serving veterans, though we do both.
WAT22 is a 501(c)3 non-profit organization with a clear and focused mission to be the premier veteran suicide intervention organization. We're on a mission to directly intervene with veterans in suicidal crises, get them the help and support they need and point them to a fulfilling and rewarding life.
All WAT22 volunteers and staff adhere to the following values. As a result, our culture is one of mutual respect with a shared mission.
We are our Brothers Keepers
We tie the Veterans we respond to into local Veteran resources, to include The American Legion, VFW, VSOs, and even to their State Representatives if need be. We do whatever we can to help them through the Crisis.
Today, We Are The 22 is comprised of Veterans from all walks of life, Veterans who have struggled with PTSD, Suicide, the VA, adjustment disorder, and the loss of Brothers and Sisters in battle. We have Veterans who were horribly wounded in Combat, and Veterans who never saw Combat. Even Veterans who have struggled with alcoholism and drug addiction.
We are Veterans who are sick and tired of burying each other at a higher rate here at home than we did in Combat. Veterans who are sick of not having a voice when they see injustices inflicted on their Brothers and Sisters in arms, but more importantly, we are Veterans who are taking action, and we are united.
Outside of our responses, WAT22 also does follow up care with the Veterans we help and encourages them to get involved in ours - or any other organization - in any capacity. From our own experiences, we know that sitting at home and feeling useless is a major contributor to suicidal thoughts. We encourage Veterans who join to get out in the community, take all the training we offer, and get involved in our outings and cookouts.
Ultimately, our real appeal to Veterans is the vision that they will once again have a mission, a purpose, and they will be making a lasting difference and saving lives in the process.
WAT22 is a 501(c)3 organization that relies on supporters and sponsors.